Using a scheduling calendar on my website has saved me time and headache from booking clients. I can use the scheduler to make appointments, take payments, send out email and text reminders to clients, and the calendar syncs with my Google calendar. I absolutely LOVE using it!
In this post I will share with you how using the Bookly Booking Plugin – Responsive Appointment Booking and Scheduling plugin on your WordPress website will help boost bookings for you.  Please note there are affiliate links in this post and I am paid a commission when you click and purchase using the links.
[fusion_builder_container hundred_percent="yes" overflow="visible"][fusion_builder_row][fusion_builder_column type="1_1″ background_position="left top" background_color="" border_size="" border_color="" border_style="solid" spacing="yes" background_image="" background_repeat="no-repeat" padding="" margin_top="0px" margin_bottom="0px" class="" id="" animation_type="" animation_speed="0.3″ animation_direction="left" hide_on_mobile="no" center_content="no" min_height="none"]
The Bookly Booking Plugin – Responsive Appointment Booking and Scheduling for WordPress has several features that help ease the overwhelm of scheduling appointments on your website.
Why I like it:
It's easy to install
It integrates with my Google calendar
I can charge for services booked
It looks great on a phone, tablet or desktop computer
I can customize my messages to clients about their appointments
It can be customized with your brand colors and your logo.
There is a one-time fee costs $59 (but I tried it for free first with a limited version)
How having a calendar boosts bookings
All that sounds great, but how does having an appointment scheduler on your website boost bookings? Well, before I had the plugin, I would need to call everyone. If anyone came to the website, I only had a simple contact form. Contact forms are great especially when used to build your email list. However, adding the ideal next step of a booking calendar is like adding a call center to your business (sort of).  Also, I can now include a booking calendar link in my emails and on my social media posts.
If a prospect wants to work with you, they will want to know HOW and WHEN. The booking calendar will show your availability and let them decide based on their schedule.
Clients can book multiple appointments with you at one time.
It acts as your virtual assistant when you are not able to answer the phone.
You can pre-qualify serious inquiries by adding a payment (either the full amount or a deposit) to book exclusive appointments with you.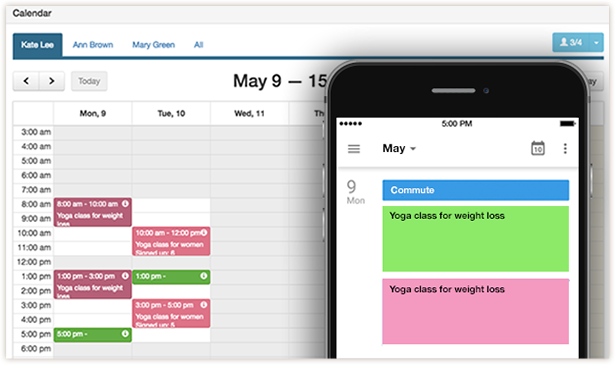 Where should the booking calendar go on the website?
I like to have it on every page that I'd like to get a booking from. So I have the calendar in multiple places on the my website, such as my CONTACT page and the 15-minute consult page.
Who is the booking plugin ideal for?
Doctors
Lawyers
Dentists
Hair Stylists
Solopreneurs
Consultants
Fitness Coaches
How Customers Use the Plugin
Costs
Final Thoughts
I used to get overwhelmed with scheduling appointments with clients for tech support or consultations. However, since creating a 'work flow' system and implementing a booking calendar on my website, the overwhelm is eased. When I work with clients on their website, I highly recommend they add this feature to their contact page.
So did you find this information helpful? Do you currently use a booking calendar on your website? Do you have another version that you prefer? I'd like to know. Leave a comment below.
[/fusion_builder_column][/fusion_builder_row][/fusion_builder_container]
https://www.makemeovereb.com/wp-content/uploads/2017/01/booklypluginboost700-400.png
400
700
Eb
https://www.makemeovereb.com/wp-content/uploads/2017/12/MMOE-logo-transparent-bgd340w.png
Eb
2017-01-13 15:10:45
2019-05-16 09:20:04
How to Boost Bookings Using the Bookly Plugin on Your website